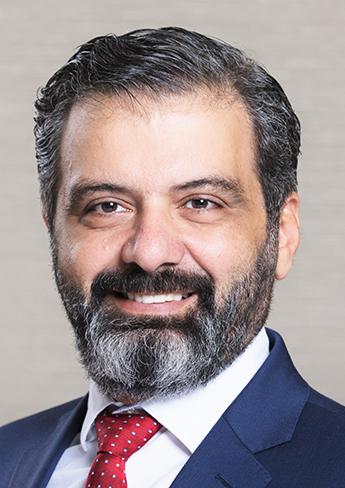 Karem Obeid (CIA, CPA, CCSA, CISA, CRMA)
Audit Executive
Karem Obeid   A thought leader who drives innovation and strategic transformations. He has more than 25 years of management and internal audit experience in various industries that enabled him to assume internal audit executive leadership roles in several leading companies in the Middle East region such as Aldar Projects, Modon Properties, Tawazun Economic Council, Dubai Holding and Abu Dhabi Securities Market (ADX). He also assumed various board member and audit committee roles for several large organizations.
Karem holds an MBA degree with emphasis in Industrial and Manufacturing Leadership.  His earlier education includes a Bachelor in Business Administration from the American University of Beirut. Also, Mr. Obeid attained several related professional certifications like CIA, CPA, CCSA, CISA and CRMA.
His passion for the profession led him to hold several IIA board and volunteer leadership positions for consecutive years which include Executive Committee Member (Vice – Chairman, Global Services) from 2016 – 2019 (Term ends July) and  Member of the Board (Director-at-Large) 2013 – 2016. He was the first from the MENA region to be elected as a member of the IIA Global board. Furthermore, he is currently an Executive Committee member of IIA – UAE.
As an advocate and active member of the profession, he is instrumental in promoting the Internal Audit profession in the Middle East region. He also has been frequently invited to speak in local and international conferences across the globe and has contributed to several publications related to the profession.